Consulting Services Available:
The following are consulting services that are offered by the Reef Ball Mangrove Solutions Division. Click on the service of interest to learn more about what is offered and how to set up a meeting with a consultant. (Under Construction)
Damage Assessment

Planting Recommendation Studies

Permitting Assistance

Mitigation Assessment

Site Suitability Consulting

Trouble Shooting Consulting
Meet the consultants
Dr. Catherine Jadot , Dr. Lee Harris, Todd Barber, Larry Beggs, Ben Chisholm, Jason Krumholz, Sara Cirelli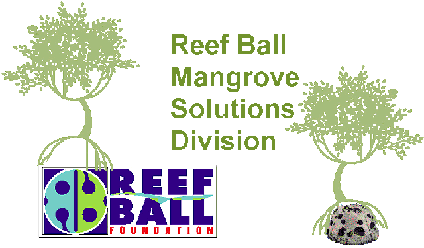 Copyright ©1994-2007, by Reef Ball Foundation, Inc. all rights reserved. See brochure footer for information on patents, copyrights, trademarks and service marks referenced, but not indicated, on this page.