Initial Test Site Locations: Being launched late June 2007
The following are areas where we would like to set up our beta test sites. If you live in one of the following areas and you would like to set up a beta test site, please contact us to see if the area is still open.
-Cayman Islands:
-Vero Beach: 45 reef ball units
-Brevard County: 100 reef ball units
-Manatee/Sarasota County: 100 reef ball units
-Tampa Bay: 100 reef ball units
-Dade/Or Monroe County: 100 reef ball units (To test more tropical growth rates)
In the 2008 season additional beta test sites will be available worldwide.
All beta test sites are set up "at cost." Meaning, since one purpose of these sites is for us to test future "add on" accessories, we are willing to offer the sites at the minimum price possible, only to cover production and shipping costs. This figure will vary depending on quantity desired. For a quote and more information, contact us here.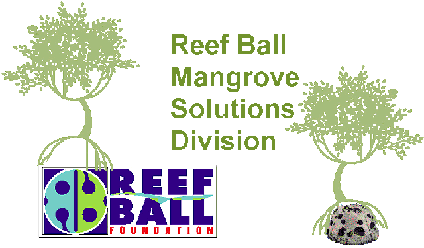 Copyright ©1994-2007, by Reef Ball Foundation, Inc. all rights reserved. See brochure footer for information on patents, copyrights, trademarks and service marks referenced, but not indicated, on this page.